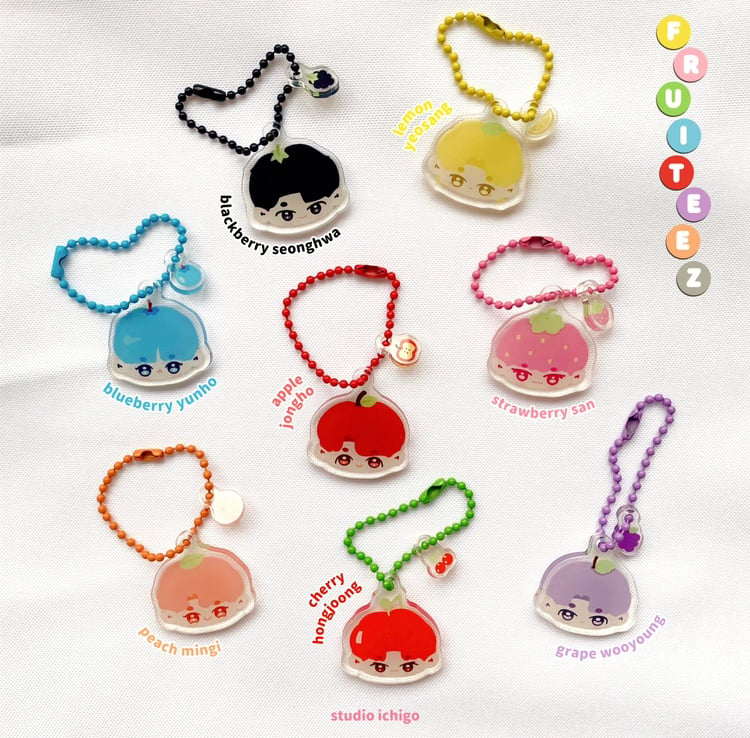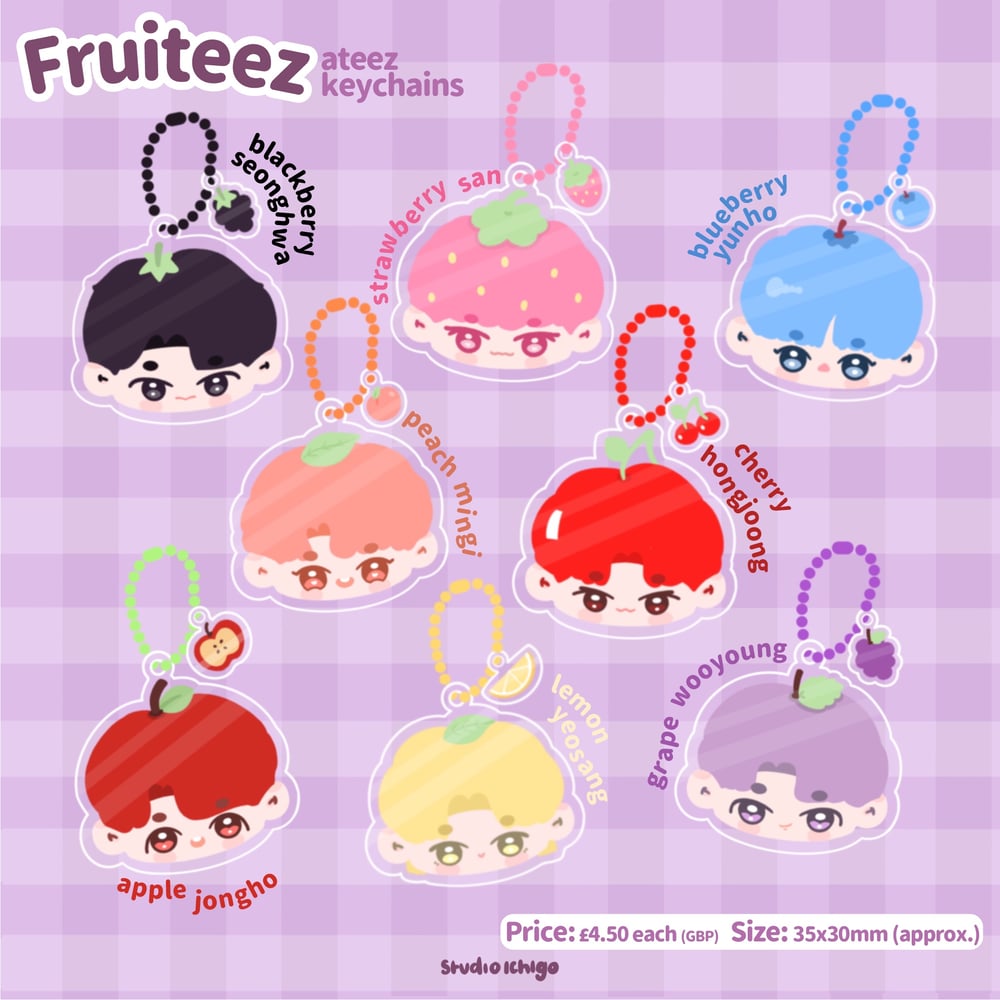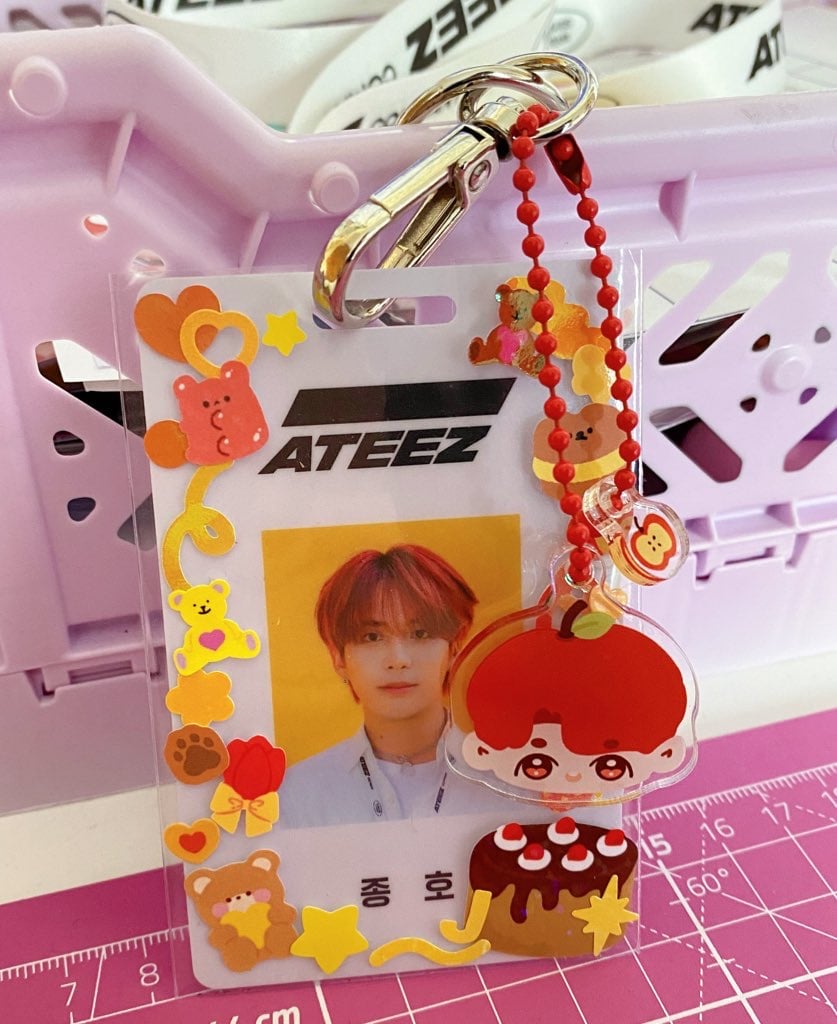 ✧・゚: *✧・゚:* Product Specifications
This keychain was designed with love in the United Kingdom.
- Size: 3.5x3cm
- Double sided acrylic with acrylic fruit charm
- Coloured ball chains
- B Grade = Small pieces of dust/bubbles trapped in acrylic. Unnoticeable from a distance and does not effect the overall use of the product.
If you would like tracked shipping, please add the tracked shipping option to cart where the price will be automatically calculated at check out.